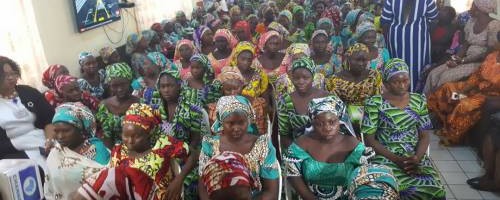 SUMMARY OF CHIBOK 4TH ANNIVERSARY REMARKS & RESPONSE TO CONTINUING INJURIOUS FALSEHOODS: NIGERIA'S GOVERNMENT IS A MASS MANUFACTURER OF FAILURE
Members of the press,
On the Chibok 4th anniversary our hearts go out to the parents. The news of over 90 dead is concerning and there's need for the government to disclose the truth of what they know especially since the mass deaths have been attributed to them. The Dapchi abduction seems to be an indication that there are no more Chibok girls left to ransom thus they need for a "quick win" with the Dapchi schoolgirl "catch and release" affair. With the news of 93 Chibok girls dead, we can now understand why Dapchi was perpetrated. As a notable expert on the issue, we have tracked the reported casualties over time from 1 Chibok girl dead to 6, to 13 to 60 and finally now 93 as reported.