The newly sworn-in President of the Christian Association of Nigeria (CAN), Dr. Samson Ayokunle, has declared that the association would not be anti-government, and that the government should not be anti-CAN.
He was speaking Wednesday in Abuja after his swearing-in as the 7th elected CAN President.
He said though CAN would be a partner in progress, they would not fail to speak against the excesses of political leadership, even when the situation is not favourable to them.
He also urged government to take decisive step against religious fanatics, who are attacking Christians, describing them as threat to the unity of Nigeria.
"We are committed to supporting the governments of the day in Nigeria, both the federal and states in all ways to achieve noble goals that would lead to development in the nation. CAN is not anti-government and the government should not be anti-CAN. We are supposed to be partners-in-progress. Each should respect the boundaries that would lead to mutual respect.
"However, we are not going to patronize the government and thereby fail in our responsibilities to speak against the excesses of those in political leadership. The church is in the world to improve the world and shine as light of the world. The church essentially is not of the world. We should stand out courageously and stand clean. We are aware that we are called to serve the body of Christ at the most challenging time for the church," Ayokunle said.
While recalling recent attacks on Christians across the country, the new CAN leader urged the government to take decisive action to prevent recurrences as it is their constitutional duty to do so.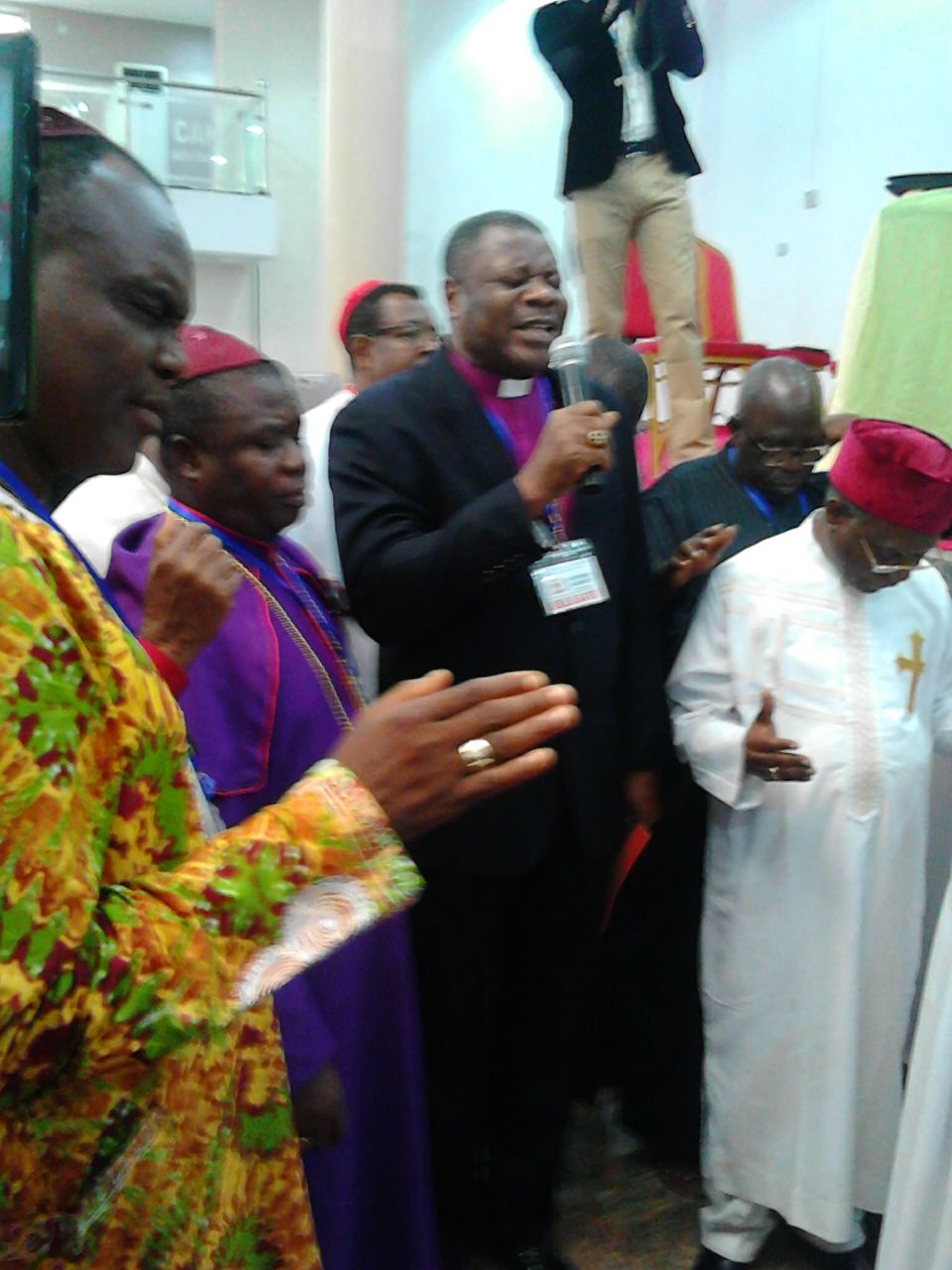 He said: "We shall not stop crying out for the government to do justice until we see that justice is done. Silence or inaction by those in government would continue to make the Christians express no confidence in them until they are ready to defend the rights of Christians and all Nigerians in this nation."
Speaking on the controversy of his emergence, he said: "I appeal once again that we let all in-fighting and name callings come to an end. Let us embrace one another as members of God's family where is no North, South, West or East."
Speaking earlier, the immediate past President of CAN, Pastor Ayo Oritsejafor, recalled that his most challenging period was when the Christians, who he was defending were the one standing against him and urged Nigerian especially the Christians to stand behind Ayokunle and his team to succeed.
He however expressed joy and thanked God for completing his two-term tenure despite all odds and the 'rough roads' CAN was passing through when he took the mantle of leadership.
"We came in a period when the challenges of the church had reached a point that lots of Christians in Nigeria had been displaced from their home and churches. Some pastors particularly in northern Nigeria were closing their churches. Lots of fellow Nigerians had become internally displaced persons in their homes."